Benefits and Features of an HSA
What can an HSA do for you?
By using a health savings account (HSA), you are making your financial health a priority. HSAs partnered with consumer-directed health care plans continue to grow in popularity as individuals realize the benefits of better managing their medical expenses and rising medical costs, while saving for the future.
You own it!
The money in your HSA is always yours. Your unused balance rolls over from year to year so you never lose the money.
Pay for the unexpected
HSAs not only cover planned out-of-pocket costs but allow you to be better prepared financially when an unexpected injury or illness comes along.
Save on Taxes three ways¹
1. Money contributed to your HSA is not taxed.
2. Interest and any investment earnings grow tax-free.¹
3. Tax-free withdrawals for qualified medical expenses.
Image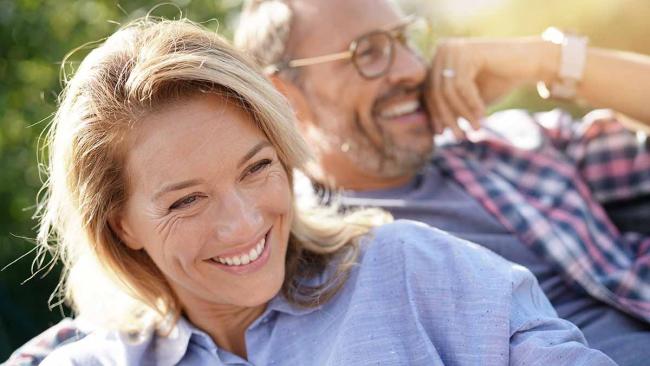 HSA Online Access
Manage your HSA easy and securely anytime from anywhere
Pay qualified medical expenses online or reimburse yourself
Set up recurring contributions and reimbursements to your HSA
Track and manage your eligible medical receipts using ReceiptVault
View current and prior year tax information
Enroll in and view e-statements online
Budget management, educational tools and more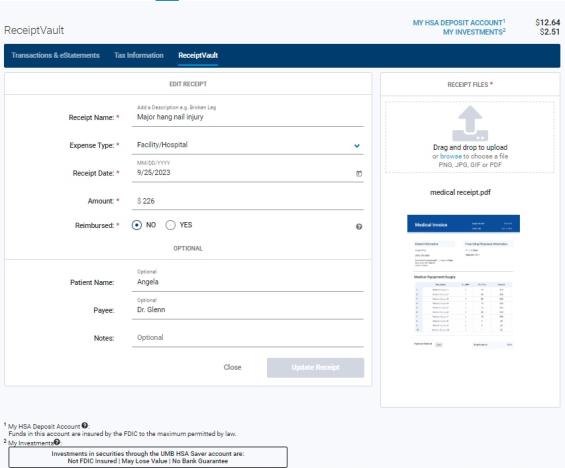 ReceiptVault
Easily track and manage your healthcare receipts all in one place
Use ReceiptVault to securely store and organize HSA receipts for qualified medical expenses. You can even store receipts if the expense was not yet paid by the HSA to easily track unreimbursed expenditures and know the amount available for tax-free withdrawal at a later date.
The IRS requires you to store receipts for qualified medical expenses in case you are asked to provide proof in an audit. Be sure to keep your hard copies just in case.
Using ReceiptVault is easy!
View ReceiptVault guide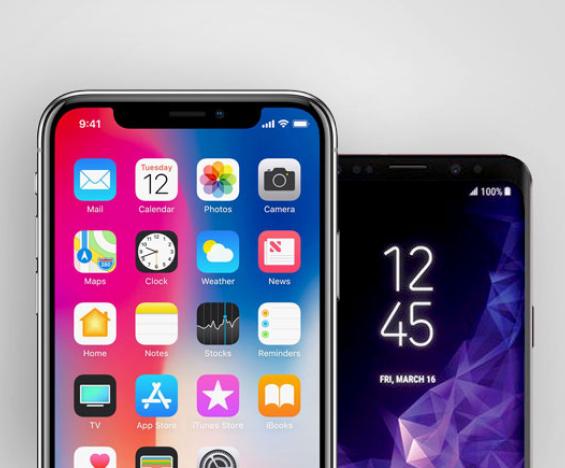 Digital Wallet
An easier way to pay for your eligible healthcare expenses
Access your UMB HSA Visa® debit card2 from your mobile or wearable device to easily pay for eligible healthcare expenses in-person, online or in-app with just a tap.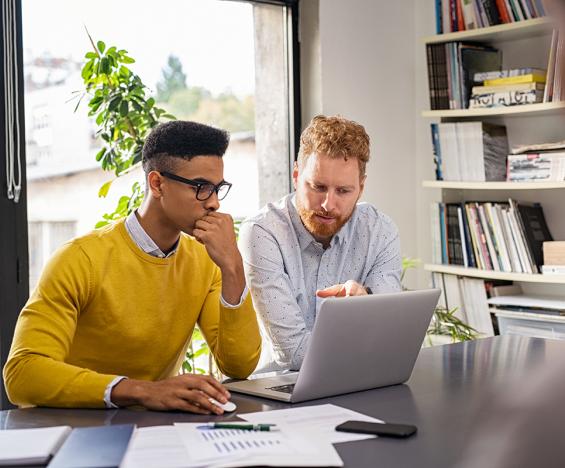 Investments³
Your HSA is much more than an account for medical expenses. The UMB HSA provides you with investment options to help you reach your financial goals.
Learn more
Image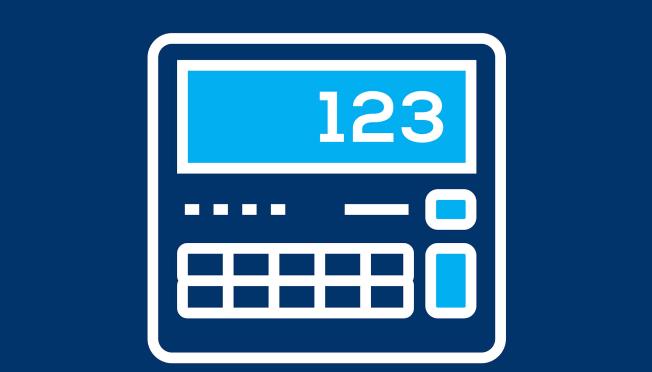 Calculators¹
UMB calculators help you determine if an HSA eligible plan is right for you, calculate your HSA contributions, compare plan out-of-pocket costs and more.
View calculators
1All mention of taxes is made in reference to federal tax law. Neither UMB Bank n.a., nor its parent, subsidiaries, or affiliates are engaged in rendering tax or legal advice and this document is not intended as tax or legal advice. States can choose to follow the federal tax-treatment guidelines for HSAs or establish their own; some states tax HSA contributions. Please check with each state's tax laws to determine the tax treatment of HSA contributions, or consult your tax adviser.
2The UMB Health Savings Account (HSA) Visa® debit card is issued by UMB Bank, n.a.. pursuant to a license from Visa U.S.A. Inc.

Investments in securities through UMB HSA Saver are:
Not FDIC Insured • May Lose Value • No Bank Guarantee
3UMB Investment Management selects mutual funds in various asset classes for inclusion in the UMB HSA Saver® Investment Program. UMB Investment Management is a department of UMB Bank, n.a. UMB Bank, n.a. is a wholly owned subsidiary of UMB Financial Corporation.
UMB Custody Services provides safekeeping and settlement of the mutual fund investments in the UMB HSA Saver investment program. UMB Custody Services is a division of UMB Bank, n.a.
Funds in an HSA Deposit Account are held at UMB Bank, n.a., Member FDIC.