Legacy planning with trust and estate strategies
You've spent a lifetime achieving your dreams and growing your assets, and you deserve a strategic plan for creating your legacy. UMB's trust and estate management services allow you to protect what's most important—your family and the generations to come.
A legacy unique to you
We take the time to understand your story and, together with your advisors, create a comprehensive estate plan to help preserve and protect your assets.
Strategic insight and asset planning
We can help create you a sound estate plan that allows you to strategically distribute your assets according to your wishes and to pay any final expenses while minimizing cost and delay.
Comprehensive solutions
In addition to administering thousands of estates and trusts, we focus on you and your family, providing family governance and education to wealth transfer, charitable trusts and foundations, fine art and collectables management.
Image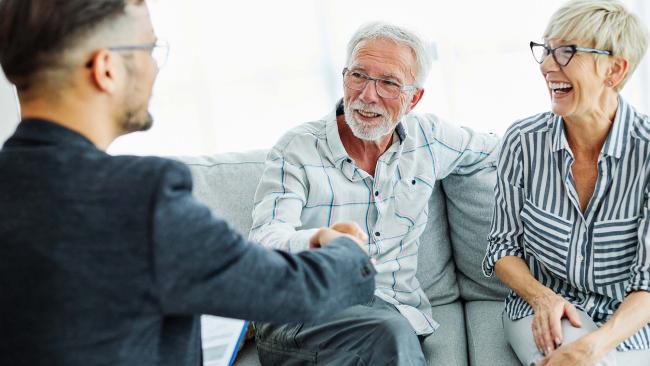 Start your trust and estate consultation with UMB today
UMB Private Wealth Management operates as a fiduciary, which means we put your interests first. Right where they should be.
Connect with our specialists
Comprehensive consultation and financial reviews
A multi-faceted and experienced team ready to work for your goals
Creative tax management to optimize funds for your beneficiaries
Professional management and disbursement of your assets
Meticulous and compliant recordkeeping and regulatory management
Financial education and resources for the next generation
WHICH TRUST IS RIGHT FOR YOU?
UMB can help you work with an attorney to create a trust and estate plan that supports your wishes and helps you meet your legacy goals.
Revocable trusts (living trust)
A living trust can be a strategic complement to your will that provides additional privacy when it comes time to distribute assets and flexibility to accommodate changes over time. We can discuss the opportunities for a living trust and whether it's right for you.
Charitable trust
A charitable trust allows you to designate funds to the causes and organizations you care about. There are several options with tax advantages and timelines that can align with your legacy plans.
Irrevocable trusts
If you are looking for a permanent trust solution to establish plans for your beneficiaries and manage taxes, an irrevocable trust may be a good option. Our specialists are skilled in the complexities and nuances of establishing irrevocable trusts and can help you strategize as you determine your wishes.
Testamentary trust
These trusts can help you provide long-term benefits to your family, or your favorite charity. We can be appointed as your trustee to hold and manage property for the benefit of your beneficiaries
Dynasty trust¹
A dynasty trust can help you secure the financial future of generations to come with a trust that is designed to potentially last forever. You can provide for your beneficiaries for years to come while minimizing taxes. While we cannot predict what the future holds, UMB Trust Company of South Dakota can help build you a well-designed trust that can react to the changes tomorrow may bring.
Trusteed individual retirement account (IRA)²
An individual retirement trust is a unique estate planning option that combines the tax advantages of an IRA with the management and monitoring of a trust, all in one agreement.
Custody solutions
As custodian for the assets of individual investors, UMB provides various bookkeeping services, including periodic statements, collection and distribution of income, details of purchases and sales of securities, notification of all transactions and year-end tax information. With a UMB custody account, you can:
Make your own investment decisions
Let UMB handle all paperwork
Increase your financial efficiency
Receive consolidated investment records
Gifting strategies
UMB has a team of financial professionals who can help you create and implement the gifting strategy that helps you meet your financial and estate planning goals. As part of your legacy vision, gifts to charity may be made during your lifetime or after your death. You may give nearly any type of asset to charitable groups. Common gifts include:
Property
Cash
Stocks and bonds
Probate estate planning
The probate process can be intimidating. Approach the process with confidence knowing your heirs will have the best care possible with UMB named executor or personal representative of your estate. Our team of professionals will provide neutral management with comprehensive estate and tax services:
Prepare an inventory of assets
Pay final bills
Safeguard and invest assets in accordance with the terms of your will
File appropriate tax returns and pay final taxes due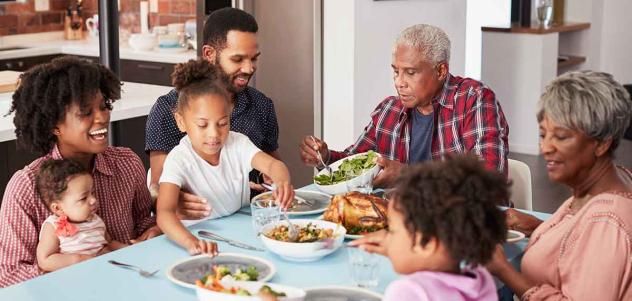 With changing tax laws, regulations and life circumstances, estate plans can easily outdate themselves. As such, they should be viewed as fluid documents, rather than an unchanging concrete plan.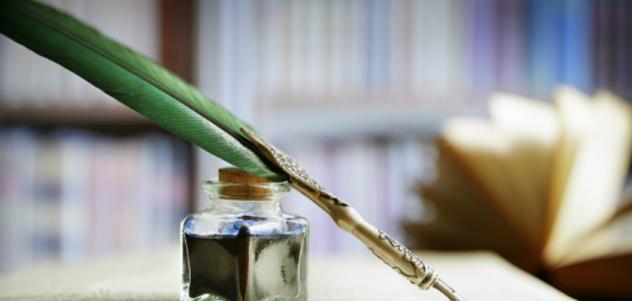 Every legacy is unique; there is not a "one size fits all" approach to the creation of an estate plan. With every estate plan, which might include one or more trusts, understanding the goals of the family or business is critical.
Dynasty trusts offered through UMB Trust Company of South Dakota. Consult with your attorney about naming UMB Trust Company of South Dakota as trustee and how the benefits of a dynasty trust may enhance your estate plan, regardless of where you reside. Contact us at 800.862.6670 to learn more about your legacy options.
Not FDIC Insured • No Bank Guarantee • May Lose Value