How to invest with UMB Financial Services, Inc.
We believe in tailoring your investment plans to fit your specific needs and goals.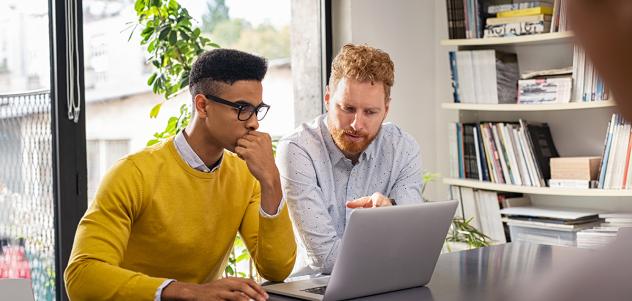 Do-it-yourself investors seeking an online, self-directed brokerage account to research, select, purchase, monitor and manage their own investments.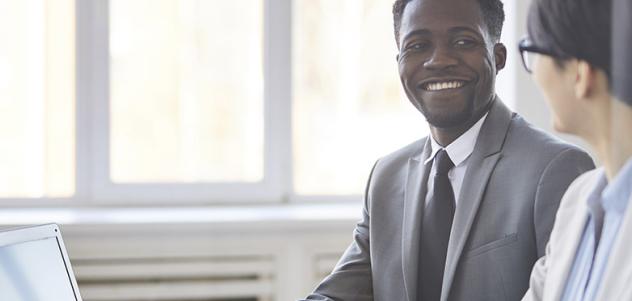 Investors who would like to work with a financial professional to develop a diversified portfolio based on their goals and risk tolerance, which can include ongoing account monitoring and rebalancing services with UMB Managed Account Solutions.
INVESTING WITH A FINANCIAL PROFESSIONAL
Who best fits this investment style?
Minimum initial investment
Online and mobile account access
Dynamic financial planning
Self-directed investing and trading
Dedicated financial professional
Personalized investment strategies and recommendations
Investor tools and online research
One-on-one consultations, dedicated support
Active account monitoring and rebalancing*
Do-it-yourself investors who want to build their own portfolio
Online investors
Those who want independent research, selection and purchasing
Stocks, bonds, options, exchange traded funds (ETFs), mutual funds and brokered certificates of deposit.
INVESTING WITH A FINANCIAL PROFESSIONAL
Investors looking for professional support
Financial professional-guided investment portfolio selections
Consultations about personal risk tolerance, timelines and goals
Ongoing account monitoring and rebalancing with UMB Managed Account Solutions*
Financial advisor direct line
Fees, commissions and advisory fees
UMB Financial Services, Inc., Form CRS and Regulation Best Interest Disclosures:
UMB's investment philosophy
We take a comprehensive and collaborative approach to your investment journey. With a robust process to select investments backed by data-driven and in-depth research, and insight from your advisor, we can guide you to an investment plan that makes the most sense for your personal financial objectives.
Call us at 800.842.9999
UMB approaches investments as it approaches financial solutions—one size does not fit all. We know you need an investment partner who can guide you, whether it's simply by providing you with the tools to make your own choices, or offering investment strategies through an investment advisor. Below are some examples of investment strategies to get the conversation started.
Income investing
Income investing is a good fit for investors looking to generate annual income while managing risk. We can help you create a collection of assets designed to create cash flow in the short- or long-term.
Growth investing
If you are interested in investments that can appreciate over time, growth investing may be the strategy that works best for you. We can help you find and select investment options with an eye toward long-term capital appreciation.
Diversified asset mix
For many investors, a diversified portfolio strategy makes the most sense, with assets that blend income generation and capital appreciation. Connect with UMB's financial professionals to talk through the best investment mix to meet your goals.
Securities are offered through UMB Financial Services, Inc. Member FINRA
, SIPC.
 UMB Financial Services, Inc., is a wholly owned subsidiary of UMB Financial Corporation and an affiliate of UMB Bank, n.a.
Check the background of UMB Financial Services, Inc. and associated investment professionals on FINRA's BrokerCheck.
Securities and Insurance products are:
NOT FDIC INSURED | NO BANK GUARANTEE | NOT A DEPOSIT | NOT INSURED BY ANY GOVERNMENT AGENCY | MAY LOSE VALUE
*Account monitoring services are not provided for UMB Financial Services, Inc.'s broker/dealer accounts.