Custom Portfolio Construction
A disciplined approach. A personal touch.
We know your needs are dynamic, and the investment landscape can change in an instant. That's why UMB's comprehensive Investment Management Services are built around an ongoing dialogue with the one who knows your situation best — you.
We put you first
We listen, analyze, understand and create a personalized investment strategy tailored to your unique situation, your life and your financial objectives. We believe getting to know you is critical, and we provide direct access to your investment team so you can get the answers you want.
Wall Street strengths. Main Street values.
We pride ourselves on having all the capabilities, resources, research and sophistication you need, backed by more than a century of financial strength and stability. Our investment management philosophy is grounded in the same values of strength, balance and integrity.
Transparency and access
Our fee structure is simple and straightforward. No hidden fees, no fine print. And, when you choose UMB, you have access to your team of tenured investment managers, strategists, and research specialists in a range of asset classes, equities, fixed income, and alternative investments working for you and your goals
Image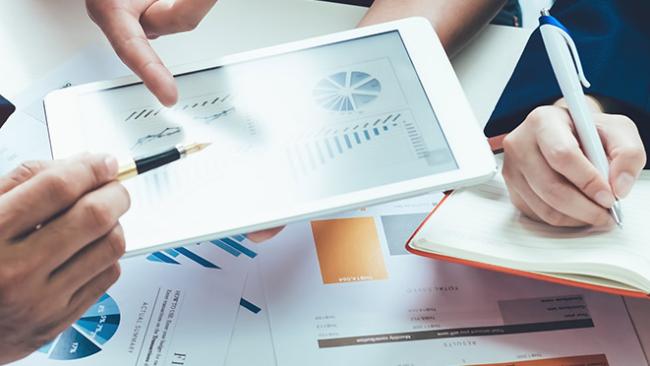 Our investment philosophy
We've built a comprehensive and collaborative process to select investments that make the most sense for your personal financial objectives. Our team actively manages portfolios for individuals and institutions that seek long-term wealth enhancement and/or wealth preservation, with a focus on quality and an emphasis on risk management.
Asset allocation
Asset allocation is one of the most critical determinants of investment performance, which is why UMB dedicates tremendous resources to ensuring our asset allocation research and analysis is consistent and current.
Equity management
UMB employs a proven, disciplined proprietary process in building equity portfolios. Our philosophy for equity management is straightforward: we are first and foremost concerned about the fundamental quality of the investment, and as such we endeavor for risk-adjusted returns with below-market volatility.
Fixed income investing
UMB approaches fixed income investing with an emphasis on quality. Our disciplined and time-tested investment process has helped us avoid many of the historic credit pitfalls. At UMB, fixed-income investing is a time-tested discipline proven to provide alternatives to potentially risky products, and is a good option for those who are risk-averse.
 
Alternative investments
UMB offers a full suite of liquid and private placement alternative investments. Our investment managers are dedicated to a portfolio monitoring strategy that includes being proactive, keeping a sharp eye on interest rates and equity valuations, and ensuring your portfolio is diversified and stable. With this in mind, alternative investments are unique assets that may offer less volatility regardless of which way the market is headed, which can make them important to a variety of portfolios.
Active management to suit your lifestyle
We believe constant monitoring of your investments is critical to selecting and maintaining a quality portfolio that's diversified through smart asset allocation and security selection. Your portfolio manager will work closely with our experienced research teams to scrutinize the integrity of each individual position in your portfolio.
Our knowledge, your advantage
ur tenured economic team analyzes market conditions along with historic and current trends, while gathering and vetting real-time global forecasts. We deploy enterprise-wide analysis and selection via committee-driven asset allocation, robust research capabilities and stringent due-diligence processes. Your team reviews your personal situation and portfolio of investments to help ensure the securities you hold remain.
It's all about balance
Our blend of both active and passive investing strategies can provide a more attractive risk-return profile and create equilibrium for a holistic strategy. Your portfolio team will balance your investment process between efficiency and performance, with frequent restructuring as the markets shift to optimize your spread and take advantage of available savings.
Rigorous standards
Constant, disciplined research is the key to providing tailored options that help your reach your financial goals. We focus our efforts to provide solid investment opportunities and vital insight. This dedication to consistently reviewing your personal situation and portfolio of investments helps ensure the securities you hold remain appropriate for your current circumstances and adhere to our rigorous standards of quality and integrity.
Investment management services are provided by UMB Investment Management Services, a department of UMB Bank, n.a.
Not FDIC Insured ● No Bank Guarantee ● Not a Deposit ● Not Insured by any Government Agency ● May Lose Value