About UMB Healthcare Services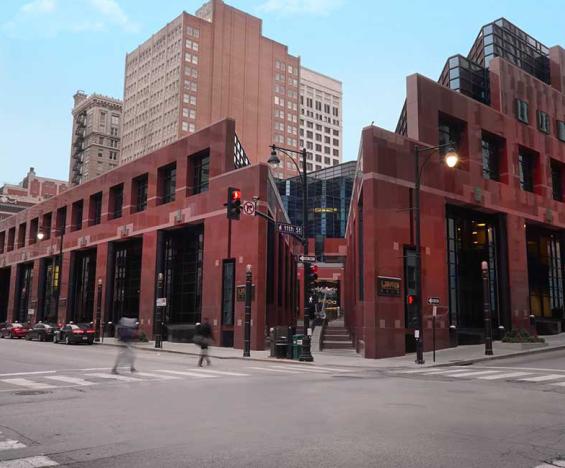 UMB Healthcare Services, a division of UMB Bank, n.a., delivers healthcare payment solutions including custodial services for health savings accounts (HSAs) and private label, multipurpose debit cards to insurance carriers, third-party administrators, software companies, employers and financial institutions.
UMB gained a leadership position when it became one of the first banks to market Archer Medical Spending Accounts in 1996. It has since received national recognition as one of the leading custodians in the country. This experience, combined with powerful processing capabilities, differentiates UMB's HSA from the competition. UMB Healthcare Services is one of the top 6 custodians, by total accounts, in the country with account holders throughout the nation.
Today, UMB Healthcare Services provides solutions for 5.8 million healthcare spending account cards, including nearly 1.5 million HSAs, with more than $3.75 billion in HSA assets and deposits.
Talk to a Sales Representative
Regional UMB Sales Representatives are available for assistance with partner support, employer support, and HDHP/HSA education.
UMB Healthcare Services' leadership team hold roles in a variety of national organizations including the American Bankers Association's HSA Council, America's Health Insurance Plans' HSA Council and the Employers Council on Flexible Compensation Board of Directors.
Image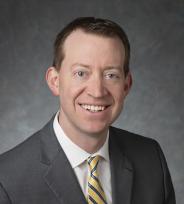 Phil Mason
President Institutional Banking
Phil Mason is president of Institutional Banking, which incorporates capital markets, corporate trust, custody, fund services, healthcare services, investor solutions, public finance, and specialty trust and agency solutions.  

Phil has assumed successively broader management roles since joining UMB in 2005. Prior to his current role, he served as executive vice president, chief operating officer for Institutional Banking and director of Healthcare Services. Additional roles include senior vice president, executive operating officer for Institutional Banking, and senior vice president, director relationship management and support for Institutional Asset Management. 

Phil earned a bachelor's degree in finance and economics from the University of Illinois Champaign-Urbana and a Master of Business Administration in finance and management from Rockhurst University. He was a member of Ingram's Magazines "40 Under Forty" class of 2022.  

Phil serves on the board of St. Michael's Veteran's Center, which provides long term housing to veterans in Kansas City. He also serves on the board of Inclusion Connections, a non-profit that provides social, educational and employment opportunities for young people with developmental disabilities. Additionally, Phil serves as a ministry volunteer at Christ Community Church. 

Phil holds the FINRA Series 52, 53, 7, 24 and 66 licenses.
Image
Brian Hutchin
Executive Vice President and Director, UMB Healthcare Services
Brian Hutchin is executive vice president and director of UMB Healthcare Services. With more than 25 years of financial industry experience, he is responsible for the overall strategy and management of the Healthcare team, including sales, implementation, and relationship management. Additionally, Brian serves as an executive team member for the Institutional Banking division, providing input on the strategic direction of the department and overall growth of the business. 
Previously, Brian was executive vice president, director of National Sales and Strategy for UMB Healthcare Services. He played a critical role in overhauling the strategy and approach in the consumer-directed healthcare accounts space. Prior to that role, Brian served as executive vice president, director of National Corporate, Treasury, Card Sales and Service at UMB.
Brian earned a Bachelor of Science in business administration and management from the University of Central Missouri. He is a Certified Treasury Professional (CTP®). 
Brian is a former recipient of the UMB Leadership Award as well as Ingram Magazine's 40 Under 40 distinction. He currently serves as treasurer of the board of directors for the Employers Council on Flexible Compensation (ECFC), a nonprofit organization supporting tax-advantaged benefit programs that facilitate choice for employers and their employees.
Image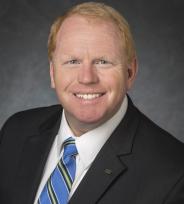 Chris Albright
Executive Operating Officer of Institutional Banking
Christopher (Chris) Albright joined UMB in 2011 and is Executive Operating Officer of Institutional Banking. In this role, he is responsible for overseeing all financial aspects of the healthcare line of business, including accounts payable and receivable, billing, and reporting. Additionally, Chris ensures his functions align with the strategic plans and initiatives for the division.

Previously at UMB, Chris was a unit finance manager in the line finance segment of the accounting department. Prior to joining UMB, he held positions at Citigroup and Sprint as senior finance manager and operations manager, respectively. He has more the 10 years of financial services experience.

Chris holds a Bachelor of Science degree in finance from Missouri State University in Springfield, Mo. and a Master of Business Administration degree from Rockhurst University in Kansas City, Mo. He is also a graduate of the Leadership Northland program through the Northland Regional Chamber of Commerce.

Chris is active in his community and serves as a board member for Heartland Center for Behavioral Change, whose mission is to provide behavioral healthcare and substance use disorder treatment services to help individuals lead healthier, happier, more productive lives. Chris previously served as the President and Treasurer on the board of The Whole Person, an organization that provides services and support for people with disabilities.
 
Image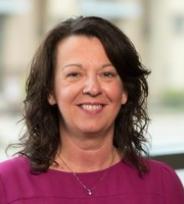 Leigh Perkins
Senior Vice President, HR Business Partner

Leigh Perkins joined UMB in November 2010. She currently serves as the organizational performance consultant and HR Business Partner for Institutional Banking, Corporate Finance and Corporate Marketing.  Ms. Perkins partners with senior leaders to drive business results by actively engaging in the development and execution of human capital business strategies.  She builds and maintains partnerships with key stakeholders to identify and implement strategic solutions that support the business' current and future needs.  Ms. Perkins is a thought partner to her internal clients by identifying, facilitating, leading, and supporting creative solutions to critical business challenges.  She coaches senior leaders, managers and associates on successful performance management, development, engagement strategies and behaviors.

Prior to joining UMB, Ms. Perkins held a variety of human resources positions within the healthcare technology industry. Those roles included talent acquisition, leadership development, recognition programs, community relations, corporate events, and associate onboarding.  

Ms. Perkins earned a bachelor's degree in Mass Communications from Truman State University in Kirksville, MO. In her free time, she services on the WIN for KC advisory board which is committed to empowering the lives of girls and women through advocating and promoting the lifetime value of sports and fitness.
Image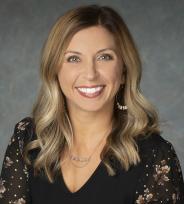 Chelsey Renfro
Vice President, Manager HCS Operations

Chelsey Renfro joined UMB in 2005 and is vice president, manager of operations for the Healthcare Services division. She is responsible for overseeing all operational aspects of the healthcare line of business, including onboarding of new employer groups and daily operational processes.  

Chelsey is a recipient of the 2021 UMB Leadership award and is a graduate of the Central Exchange emerging leadership program.  
Image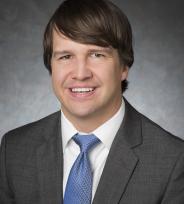 Joshua Cummings
Senior Vice President, Director, Service Center and Support

Josh is Director and SVP of Service Center and Support. He has sixteen years of experience at UMB, spanning various roles and departments including line finance, commercial, consumer, private wealth, operations, technology and continuous improvement. He is also a graduate of UMB's emerging leader program.

Josh is certified in Lean/Six Sigma and has a bachelor's degree from Kansas State University and a master's degree from Baker University. 
Image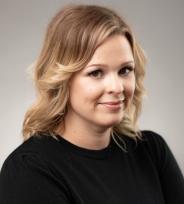 Colleen Squire
Senior Vice President, Director Institutional Banking Compliance

Colleen Squire is a senior vice president and the director of compliance for UMB's Institutional Banking division. She joined UMB in 2016 and currently provides risk and compliance support to UMB Healthcare Services, as well as UMB Funds Services and Corporate Trust. In her current role, Colleen works with her business partners to ensure compliance with applicable laws, rules and regulations, and to develop programs, systems and controls designed to identify and mitigate the unique risks of each business. She is also responsible for completing due diligence and managing the ongoing risk presented by third-party clients, and for the creation and management of first line of defense programs for the groups she supports.  

Before joining Institutional Banking, Colleen managed the compliance and oversight programs for the Consumer Banking division, and provided regulatory compliance support to various lines of business through her role as a senior compliance analyst as a part of UMB's Corporate Compliance group. Colleen began her career with US Bank, where she spent nine years in a variety of roles throughout the consumer bank, including her role as a district operations manager, where she oversaw the daily operations of fifty-four branches across the United States. In total, Colleen has over 15 years of experience in the financial services industry.

Colleen currently maintains her Certified Regulatory Compliance Manager certification and has earned a Bachelor of Science degree in criminology and a Bachelor of Science degree in sociology from the University of Missouri in Kansas City, Missouri. 
Image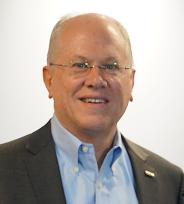 Mark Cordes
Segment Marketing Manager, Marketing Communication 

Mark brings a history of marketing, design, and advertising experience, along with a passion for leveraging balanced right and left-brain thinking to deliver innovative communication. He is responsible for the marketing and creative strategy, development, and execution of UMB Healthcare Services brand communications, including all accountholder communications and materials, employer and broker resources and communications, webinars, conferences, and sales team materials.

Mark earned his Bachelor of Science degree in Marketing from Trinity University in San Antonio TX, and BFA Graphic Design degree from Art Center College of Design in Pasadena CA. He has served on various boards and committees through the years including the Nelson Atkins Museum of Art, Kansas City Symphony, and the Kemper Museum of Art. Mark is also a graduate of the Centurions Leadership program and the Kauffman Foundation FastTrack Entrepreneurial Leadership program.
Image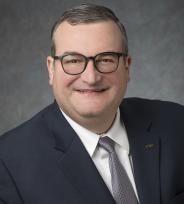 Matt Coffelt
Executive Vice President, Digital Practice/Core Banking/Technology Director

Matthew Coffelt is executive vice president and director of technology supporting UMB Healthcare Services. Matt is responsible for the technical direction and leadership within the HCS technical team. Matt specializes in bringing technical innovation, successful outcomes, process improvements to our application and technical portfolio. Prior to joining UMB in July 2014, Matt's background included supporting healthcare product and service delivery solutions for technology, healthcare, and financial organizations. Matt has over 17 years in the financial services technology sector and 8 years in the medical/healthcare technology sector. Areas of knowledge and focus include: digital innovation, customer user experience, core banking, banking transformation/modernization, API delivery and integrations, business impact and journey mapping, and agile transformation/agile project delivery.

Matt holds a Bachelor of Science degree in Computer information Systems from Missouri State University in Springfield, Mo. He also holds a Master of Health Administration (MHA) degree and a Master of Science in Health Informatics (MHI) from the University of Missouri in Columbia, Mo.

In his spare time, Matt likes to volunteer in mentoring students in the fields of technology, finance, and economics. In addition, coaching youth soccer here locally within the Kansas City metro region.
Image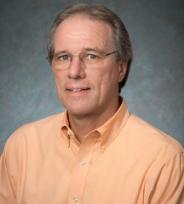 Duane Fischer
Senior Vice President, HSA Implementation

Duane Fischer is senior vice president, HSA Implementation of UMB Healthcare Services. He is responsible for implementation services to integrate new partners, including post-implementation daily operational processes.
Duane has more than 25 years of experience with UMB.
Image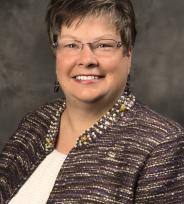 Carla Green
Senior Vice President, Line Finance Manager II
Image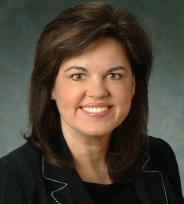 Brenda Beachey
Senior Vice President, Manager HCS Client Experience
Brenda is Senior Vice President, Client Experience at UMB Healthcare Services (HCS). In addition to her role on UMB's Leadership team, Brenda oversees the Account Executives who manage UMB HCS' strategic partners and large employers.
With over 30 years of experience in insurance, benefits administration, and finance, holding sales and sales management roles, Brenda's career has focused on innovative ways to help clients offer high-quality, affordable payment and benefits solutions.  She joined UMB Bank in 2006 and has experience in sales/leadership roles for Health Net in Southern California, ADP National Accounts, and the  EPOCH Group (a Blue Cross/Blue Shield of Kansas City subsidiary).
Brenda graduated from Kansas State University.  Throughout her career, she has served in various national and regional industry and philanthropic organizations, including being a contributing member of Employers Counsel for Flexible Compensation (ECFC) and a past President of the Greater Kansas City Employee Benefits Professionals Association (EBPA).
Image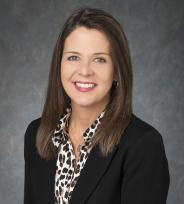 LouAnn Anstis
Vice President, Benefit Card Program Management

LouAnn Anstis is vice president, benefit card program management for UMB Healthcare Services. She is an experienced and trusted leader in prepaid and debit card program management with over 20 years in operational and regulatory compliance within financial and healthcare services. LouAnn believes compliance comes first in card program management, with the real work, which she enjoys the most, in ensuring that operationally the program runs efficiently and effectively for the card cardholder and is finically viable for the program owner.
Prior to joining UMB, LouAnn was director of compliance, risk and program management for TSYS,  With over a decade at TSYS, LouAnn worked with many prepaid clients and issuing financial institutions, to develop card programs and management tools to support regulatory compliance, mitigate risks and enable client innovation. Before joining TSYS, LouAnn was privacy officer and compliance manager for AltaCare Corporation, a national long-term care company where her focus was on HIPAA implementation.
LouAnn is active in the financial industry, participating in the Employers Council on Flexible Compensation (ECFC), she has been a speaker at several prepaid conferences over the years such as Money2020, the Power of Prepaid and the VISA Forum.  LouAnn was a prior board member of the Network Branded Prepaid Card Association, now called the Innovative Payments Association.
Image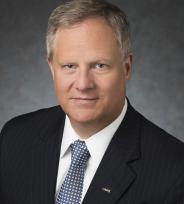 Brian Henry
Vice President, Corporate Legal Counsel

Brian is corporate legal counsel for UMB Healthcare Services.  Prior to joining UMB, Brian was senior counsel at Citigroup, Inc. in New York, NY, where he was responsible for multiple business units and products.  Prior to Citigroup, he was an associate at Clifford Chance in New York. In total Brian has over 20 years of banking and financial legal experience working across a wide variety of issues and businesses.
Brian is a graduate of the University of Kansas Business School and the University of Virginia Law School.