Transportation, Equipment, Real Estate
Specialty trust and agency services backed by experience
From routine escrow agent and owner trust appointments to complex, tranched ABS, term loans and warehouses. UMB can manage your global transportation, equipment and real estate transactions effectively and efficiently.
Dedicated relationship managers
We understand these transactions are complex for your company. Our relationship managers have experience in many different structures across various asset classes.
In-house counsel
Our internal team of legal counsel reduces expenses and provides quick turnaround on document review.
Competitive pricing
Our structure allows us to be flexible on pricing while providing you with an exceptional level of service.
Image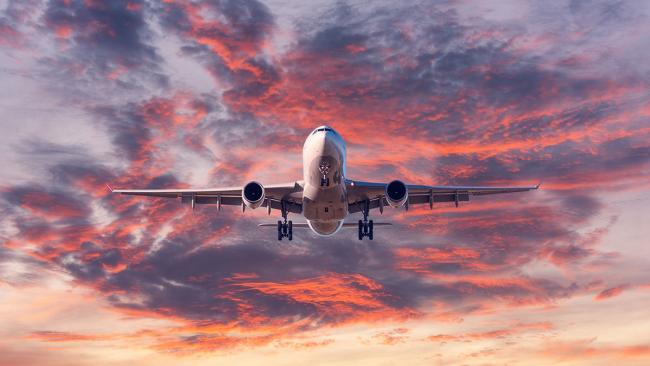 Aviation
Asset-backed securitizations
Term debt facilities
Warehouse financings
Single aircraft financing
Irish owner trusts
Owner trusts
Specialty equipment
Rail
Maritime
Equipment leasing
General large equipment
Specialty lending
Real estate
Credit tenant lease (CTL)
Multi-property facilities
Build-to-suit progress and forward funded projects
Net lease ABS
Ground lease structures
Global aircraft trading system trustee
We are an approved trustee for the Aviation Working Group's newly launched Global Aircraft Trading System (GATS)
. The fully electronic system simplifies the business of aircraft trading and financing while improving security and efficiency for airlines, lessors and financiers.
As a GATS trustee, we can clear participants seeking to use the GATS platform, allowing them to complete a variety of capabilities, including:
Migrate existing aircraft owning trusts on to the GATS platform
Electronically acquire or sell GATS aircraft owning trusts from or to other participants on the GATS platform
Create and assign security interests
Connect with a UMB representative and schedule a consultation
Image
Scott Rosevear
Legal Counsel
Connect
Image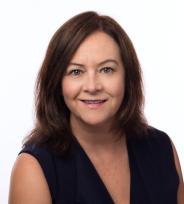 Katherine O'Brien
Managing Director
UMBFT&A Ireland
Connect
Image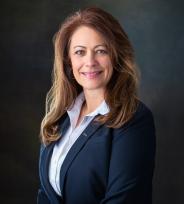 DeAnn Madsen
Senior Relationship Manager
Connect
Our locations
United States:
6440 S Millrock Drive
Suite 400
Salt Lake City, UT 84121
Ireland:
Newmount House
22-24 Lower Mount Street
Dublin D02 Ireland
Equipment and transportation financing
Questions about corporate trusts and agency appointments for transportation, equipment and real estate? UMB has answers.
An owner trust is a trust established for equity or beneficial ownership assets. In the aviation industry, owner trusts are increasingly the financial tool of choice for aircraft leasing companies wanting to optimize their ownership and financing structures.
Specifically then, an Irish owner trust is an owner trust established in Ireland to cover the ever-changing business needs of the airline industry. Dublin, Ireland, is the international economic center for aircraft leasing transactions. These specialty Irish owner trusts navigate the environmental, economic and regulatory considerations involved in complex aviation leasing transactions.
To support this ever-changing industry, UMB operates UMBF Trust and Agency Services (Ireland) Limited in Dublin. You can read more about how UMB trust and agency solutions help our clients navigate the continued strong demand for aviation trust services.
A corporate bond trustee is a financial institution that is granted trust powers, such as a commercial bank or trust company. This entity, in turn, has a duty to the bond issuer to enforce the terms of a bond indenture. A trustee sees that bond interest payments and principal repayments are made as scheduled and protects the interests of the bondholders if the issuer defaults.
UMB is a nationally recognized and ranked provider of corporate trust and escrow services. For more information, please contact a UMB Corporate Trust representative.
An escrow agent is a person or entity that holds property in trust for a third party while a transaction is finalized or a disagreement is resolved. Typically, a financial institution provides the escrow agent services and can hold assets, invest funds, handle tax reporting and manage distributions on behalf of the organization it represents.
An ideal escrow agent has a comprehensive team of advisors working on behalf of its client. This includes in-house attorneys and a specialized relationship managers experienced in a broad range of corporate transactions, including mergers and acquisitions, capital raise or litigation settlements.
UMB is a nationally recognized and ranked provider of corporate trust and escrow services. For more information, please contact a UMB Corporate Trust representative.
Services are available through our domestic and international affiliates. Not all services are available through every domestic and international affiliate or in all jurisdictions.
For more information on how we collect and use your online information, please visit our Website Data Protection Notice.