Strategic Financial & Wealth Planning Services
Everything we do starts with understanding your story
We believe in an active financial planning process that delivers a comprehensive view of your financial journey—with conversations and support at every turn.
Wealth planning unique to you
Your needs evolve over time, and we work closely with you to build a holistic strategy that aligns with your short- and long-term plans.
Build wealth with the right tools
Our financial planning services and resources can help set you on the right path to wealth accumulation, preservation and protection
Anytime access to align with your lifestyle
Manage your progress and plans on your time with UMB's 360Direct, online banking and the UMB Mobile Banking App.
Image
What to expect with financial planning
Strategic financial planning is essential to maintaining peace of mind as you move through the ever-changing stages and events of your life. Your UMB experience will begin with an evaluation of your personal and financial circumstances so we can understand where you are now and where you want to be.
Getting to know you
Financial plans are tailored to you—there is no one-size-fits-all strategy—and customization provides the detail and tactics that help you manage your wealth. UMB financial professionals focus on what matters most to you and establish steps to align behaviors with plans so you can get what you want.
Your financial professional will help you discover your areas of strength and identify any areas you may improve upon to maximize success. Whether you want to optimize your lifestyle, establish your legacy or build your wealth, we can offer personalized service and support.
Access to a specialized team
At UMB, your financial journey is our focus. That means your specialized team will provide the experience, support and one-on-one guidance to help you make savvy and sound financial choices. You will have access to specialists in a variety of industries—from investments and trusts to retirement and estate management—to ensure you receive the attention, expertise and personalization you deserve.
Personal financial review
Wealth accumulation strategies
How financial planning works
To help you prepare for your financial consultation, below are some steps you can expect once you connect with UMB.
Your team of financial professionals will set time to introduce themselves and get to know you.

An interview will provide an in-depth review of your current spending and saving habits to help establish your plan's baseline.
Your team will take stock of all of your current assets, debts and income to determine the variables that can influence your plan's success.
Once your foundational plan is documented, your advisor will help you identify concerns, passions, plans, issues and more—all of which will shape your financial journey.
Short- and long-term goal mapping and execution are the final stages to creating a action-oriented plan.
A full-view into your financial picture with UMB 360Direct®
With your UMB online account dashboard, you can see all your financial accounts--from UMB accounts to accounts at other banks, as well as investments, retirement accounts and more. Designed with you in mind, UMB 360Direct equips you with data to ensure your plan is tailored precisely to you.
Account management built for your goals
With UMB's Decision Center, you can input a variety of choices and variables that are on the table for your financial plan. The tool will then provide a forecast for how these variables could impact your goals or change your financial picture.
Personalize your dashboard with photos and items that help your keep the most important things front and center—whether it's goal-oriented or family-focused.
Features that optimize your financial plan
Track and monitor balances daily 
Safely store important financial and legal documents in one location 
Experience interactive and detailed views of your financial assets, including proactive account activity alerts 
Collaborate remotely online with your advisor 
Analyze investments across accounts 
Access on your time, on any device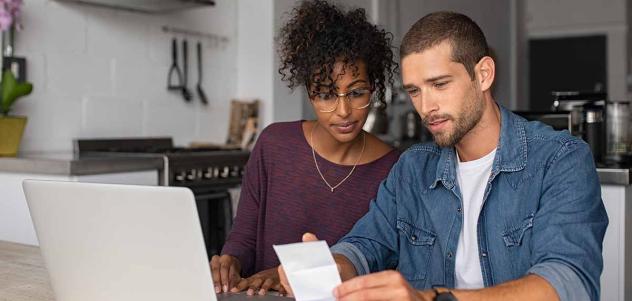 The recent COVID-19 pandemic has made it difficult to plan much in the way of the future right now. From when your children will go back to school to when you will return to the office, it feels like there isn't much we have control of. This is particularly true when it comes to your finances.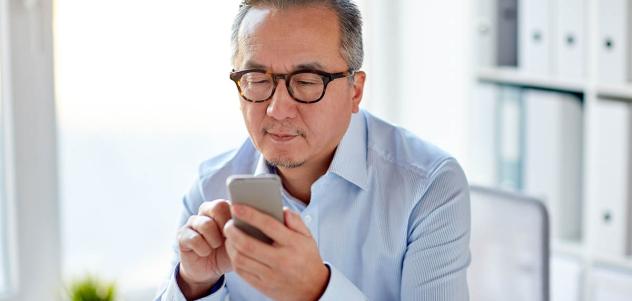 The Secure 2.0 Act was passed by Congress and signed by President Biden in the final days of 2022 as part of the 2023 Federal Omnibus Bill. Learn more about the dozens of changes that could affect saving for retirement.
Financial planning services are offered by UMB Private Wealth Management. UMB Private Wealth Management is a division within UMB Bank, n.a. that manages active portfolios for individuals, fiduciary accounts, employee benefit plans, endowments and foundations. UMB Bank, n.a., is a subsidiary of UMB Financial Corporation.
Securities are offered through UMB Private Wealth Management.
Securities and insurance products are: NOT FDIC INSURED • NO BANK GUARANTEE • NOT A DEPOSIT • NOT INSURED BY ANY GOVERNMENT AGENCY • MAY LOSE VALUE