HSA & Benefit Spending Accounts for Employers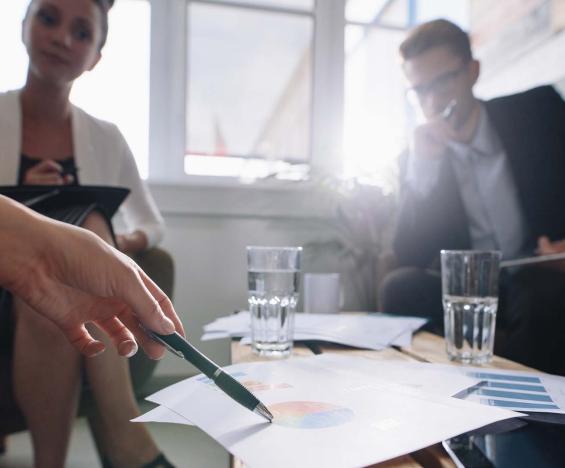 Benefit Spending Accounts made easy. For you. For your employees.
With UMB at your side, you are partnering with an experienced administrator that is dedicated to helping you and your employees realize all the perks of UMB Benefit Spending Accounts.
You are also taking an active step to better control your costs, while encouraging employees to be better healthcare consumers and giving them the tools to save.
HSA Contribution Limits
Are you 55 or older? If so, you could be making extra "catch-up" contributions
| Year | Single | Family |
| --- | --- | --- |
| 2023 | $3,850 | $7,750 |
| 2024 | $4,150 | $8,300 |
See full table of contribution limits, minimum deductible and maximum out-of-pocket expenses.
HSA Eligible Expenses
View the list of qualified HSA Expenses.
HSAWorks® reporting and analytics tools
UMB's HSAWorks is a beneficial resource for planning, communicating, and implementing benefit strategies. HSAWorks provides direct access to a wealth of information without the need to contact UMB or a third party.
We provide you with an industry-leading, turnkey HSA that's easy to implement and operate.
Simple and secure online access to key information and real-time reports
Educational support to drive employee adoption and engagement—including decision support tools and welcome kits
Flexible enrollment options
A business portal that offers easy and secure access to real-time account information, along with reporting and data analytics tools
An effortless experience for your employees
Our suite of benefit accounts bundles UMB's industry-leading experience and technology with flexible solutions and the ease of use that employers have come to expect.
A secure member portal that simplifies the claims experience and keeps accountholders informed in real time via texts and emails
Phone, email and chat support from knowledgeable, U.S.-based representatives
A convenient way to pay bills, reimburse themselves for expenses, and access discounts and online shopping offers
Self-directed investment options for their HSA funds
Connect with UMB Healthcare Services sales representative today
About UMB Healthcare Services
Learn more about UMB Healthcare Services and how we deliver healthcare payment solutions including custodial services for health savings accounts (HSAs) and private label, multipurpose debit cards to insurance carriers, third-party administrators, software companies, employers and financial institutions.
Image
Brad Christensen CHSA®, FCS, HSAe
VP, Sr. Business Development Officer
Regions served: AK CA CO HI KS NV OR UT WA MO
Connect
Other Products and Services
All mention of taxes is made in reference to federal tax law. Neither UMB Bank n.a., nor its parent, subsidiaries, or affiliates are engaged in rendering tax or legal advice and this document is not intended as tax or legal advice. 
Funds in an HSA Deposit Account are held at UMB Bank, n.a., Member FDIC.
Benefit spending accounts are NOT deposits or obligations of UMB Bank, N.A. and are NOT insured by the FDIC.
High-Deductible Health Plans constitute insurance products, which are not offered by UMB Bank, n.a. and are not FDIC-insured.